Posted by
SingleBiDating.com
|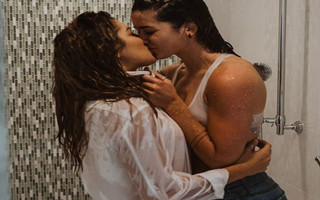 Dating is hard, Bisexual dating is even harder. It's never too late to start dating. What more important for you is how to adjust yourself from the new things/experience that you encounter in the future and also ready yourself on what will be the outcome if possible that you're going to come out and dating. I only hope that people will eventually, find a way to deal with their insecurities constructively and perhaps realize what effects their actions have had on others. And hope you can find a supportive partner. The support of your personal and others in the community is awesome. Join an online community for something you're passionate about, maybe there's even something in your area. Much easier to get the ball rolling when you already have something in common.
1. When you come out.
Many people are looking for the easiest way to come out. There is no difficulty and easy to divide, and some are just the right way for you. First of all, you need to choose the object that comes out, you have to consider whether he will support you, whether it will oppose you, or even hate you. Then, you have to consider what way you want him to know your true sexual orientation. Is this the best for you? Finally, you have to consider whether he will spread your sexual orientation like others. My advice is to not accept pressure to come out if it's really not emotionally safe.
2. When you dating someone.
Dating is not easy. First of all, you need to be clear about yourself. Do you mind if the date you are looking for is bisexual, homosexual or other sexual orientation? Then you need to consider where to find the right date, not a one-night stand, a liar. Finally, what kind of way do you want to consider, instead of traditional roses and movies.
Everyone has the right to choose a date. No matter what kind of date you choose, the most important thing is that you should not violate your inner thoughts to cater to others'opinions. Maybe your date has no opinion on your sexual orientation, but their parents may not agree with bisexuality. This is also a big obstacle on your way to love.
3. When you married someone.
What is the sexual orientation of your marriage partner? Do you consider threesomes? Do you want to have children? You will face all these problems. Before you get married, you should figure out the answers to these questions. I strongly recommend that you make some rules, boundaries before you get married.
Many people conceal their true sexual orientation to get married. They are not bad people. They just feel insecure about their surroundings. They dare not publish their true sexual orientation. In a sense, they are not deceiving, but to protect themselves.
4. When you broke up with someone
You will feel very depressed at this time, but there may be someone around you who sneers at you. And they also think that bisexuality has no true love, just a one-night stand or a false feeling. Even think directly that you should date with straight. Just go out more. Online dating apps are great for practice. Dating is about failure til you find the one it doesnt fail with. You learn something new about yourself every date and you learn more what you want in a partner.